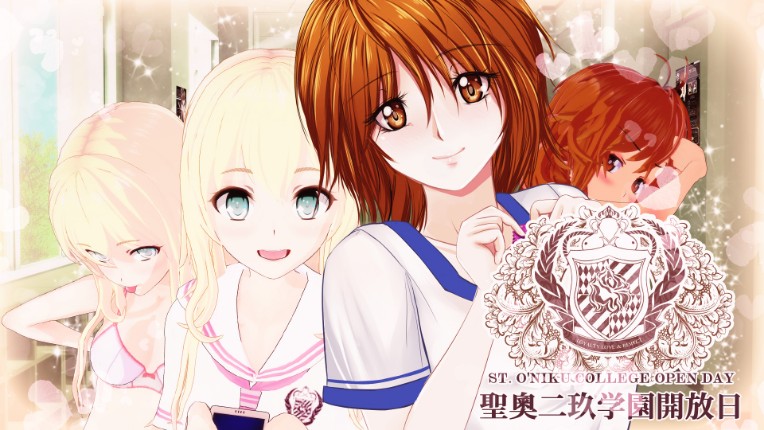 聖奧二玖学園開放日 日本語字幕 (基本CG:1枚 ; 総73枚)
St. O'Niku College Open Day (Japanese)
[Reward]
https://www.pixiv.net/fanbox/creator/438009/post/516317
https://www.patreon.com/posts/29243451
Thanks for supporter helps me translate full 60pcs into Japanese.
This set is sightly difference to ENG set. It increased to 73pcs. 
What's new
- Karn scene updated
- P58 ; 5 sub characters has own finish move
For 5 sub characters. I want to group all IS girl first. My OC would be quite odd if other 5 girls are in same group.
And one girl would really enjoy this play. :D
... Annie part almost unchanged.
Is it still a drawing... OTL
Instead, I spent 2 more days for processing... OTL
I personally only can read Japanese barely (Playing JPRG level) ; can't write Japanese properly.
So I can't really make JP story by myself. That is another reason why I always make silent content.
Thanks for supporter help me for that again.
As I haven't keep all 60pcs PSD source. I need time for process that. Please wait if you have interest.
[Reward (ENG)]
https://www.patreon.com/posts/29144665
https://www.pixiv.net/fanbox/creator/438009/post/510466
★ Twitter - https://twitter.com/wingr2000 ★ 
★ If you enjoy my work, supporting me on Patreon / Fanbox (R-18) ★
https://www.patreon.com/wingr2000?ty=h 
https://www.pixiv.net/fanbox/creator/438009
https://www.hiccears.com/artist-profile.php?apid=24979 (For China Users)