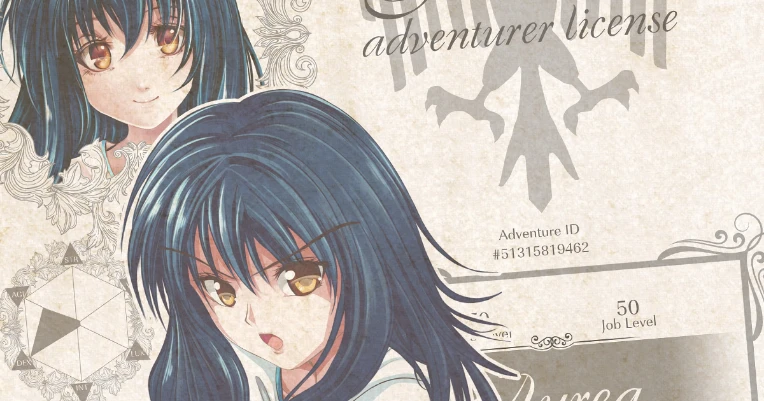 Ragnarok Online + Koikatsu (12Apr)
No Drawing tonight https://picarto.tv/wingr
[Reward] https://wingr.fanbox.cc/posts/2120949
Part of 12 Apr stream.
Another license / cert template.
A variant ver. from wedding cert.
https://www.pixiv.net/artworks/82727687
This time no ero status. This supposed to be adventurer guild usage.
I'm currently making RO manga. That is PvP Arena theme. This is for display the adventurer information.
It would be weird if you use a full list ero status cert for display the arena players.
Although this is just so-called PvP arena...
This supposed not a real sheet. This is magic item.
You can push the button and direct ask her "register as a friend" or something (in RO game that is right click player function)
The face from top is real-time. If she died. That would be a dead face.
So the information status sometimes would show "Dead"
People in RO can respawn easily. So a death count may be useful information to know this adventurer skillful or not.
...
Talk a little more.
This stream I use around a hour for tracing the stupid Prontera logo (Top right background and the wax)
Almost 5 hours for this template. I made all 6 players for the manga. But those are KK things. You can read that at Discord server.
★ Twitter - https://twitter.com/wingr2000 ★
★ Discord - http://discord.gg/xtnWz4h ★
★ If you enjoy my work, supporting me on ★
Fanbox https://wingr.fanbox.cc/