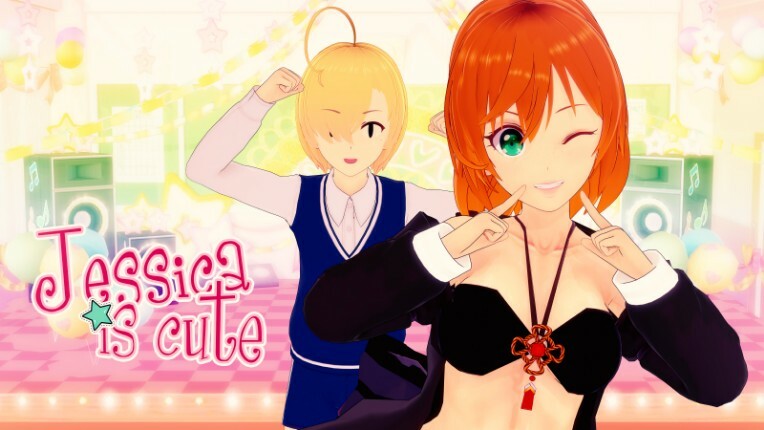 ジェシカはかわいい (コイカツ! 4P + 22P)
[Reward]
https://www.patreon.com/posts/34191258
https://www.pixiv.net/fanbox/creator/438009/post/843147
Jessics is cute (4P)
That referred to some food video. That chef always smile while he prefering the food.
And trying to use scissors. I want to use this for a long time.
...
The actual flow
1 - Publish 22P testing pictures.
2 - Need a cover
3 - Modified my friend's character card before shooting the cover
4 - Make a short pictures set for this new card
 (You may see the difference at "Other JPG" folder)
22P (Other JPG folder) 
Testing pictures. Many scene are use this artist scene file
https://www.pixiv.net/users/3620366
The Shrine Maiden is actually the original one. I switched that to Filia when I published to my Patreon / Fanbox.
The stupid face is from discord server. When we talk about zombie and attack.
Yea. The existed materials matched that.
[中國語]
Jessics is cute (4P)
這個是根據美食影片而制作,那個廚師總是對著鏡頭笑來作菜。
另外這也是嘗試用剪刀的試作品。
實際制作情況:
1 - 發怖22P的試作圖
2 - 作成封面
3 - 把友人的角色卡修改一下吧
4 - 新作成的卡片作成小故事
(你可以看看"OTHER JPG"的資料夾看修改前後的分別)
22P (OTHER JPG資料夾)
試作圖,大部份都是利用PIXIV作者users/3620366的場景作成
另一份是「新春巫女フィリアの供宴」原圖,後來我才轉了角色再發佈。
而智障臉是當時在談話時的試作圖 -- 喪屍襲擊。
喪屍 (MINECRAFT) + 現成的智障場景
完成!
★ Twitter - https://twitter.com/wingr2000 ★
★ If you enjoy my work, supporting me on Patreon / Fanbox (R-18) ★
https://www.patreon.com/wingr2000?ty=h
https://www.pixiv.net/fanbox/creator/438009
https://www.hiccears.com/artist-profile.php?apid=24979 (For China Users)