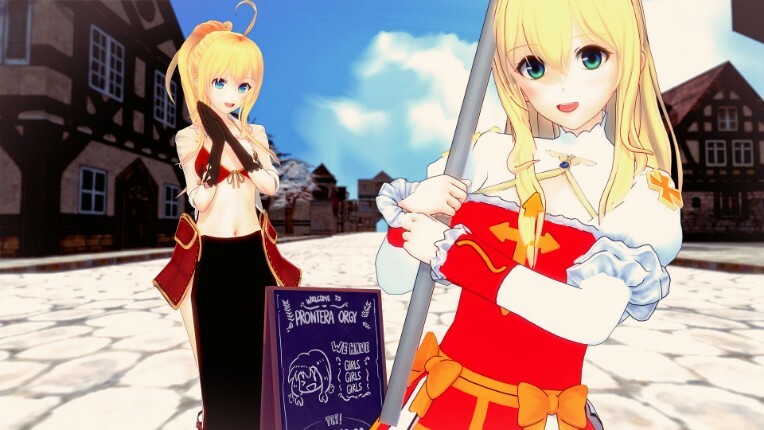 プロンテラパーティー WIP
[Reward]
https://www.patreon.com/posts/33884437
https://www.pixiv.net/fanbox/creator/438009/post/821588
This is work aren't 100% Koikatsu. It supposed to be a drawing. And I'm lazy to paint Prontera (Background)
And after single image. I turn this into set image.
I think there would be 2 more scenes for whole set.
- 3 main girls extreme
- girl heads fly
I reuse many things for this set. The only new thing for this set is Hunter Girl.
RO professor is reuse ; Kiwi (Red Hair) is reuse too.
As… you just play single girl. It's not really orgy.
This set image supposed to promote my Discord server only…
The last picture should show the path…
[中國語]
這個並不是100%戀活作品,這原本是畫作,但是戀活有普隆德拉場景……很好我懶去畫了。 :)
單張圖完成後就又加這樣那樣,成了套圖了。我想還會有2個場景
- 3位主要女角的EXTREME
- 頭又飛起來了
這個套圖其實很多都是在資源重用,除了獵人外都是用舊作品的。
嘛……如果只有一個女孩玩,這就不是派對了。
★ Twitter - https://twitter.com/wingr2000 ★
★ If you enjoy my work, supporting me on Patreon / Fanbox (R-18) ★
https://www.patreon.com/wingr2000?ty=h
https://www.pixiv.net/fanbox/creator/438009
https://www.hiccears.com/artist-profile.php?apid=24979 (For China Users)