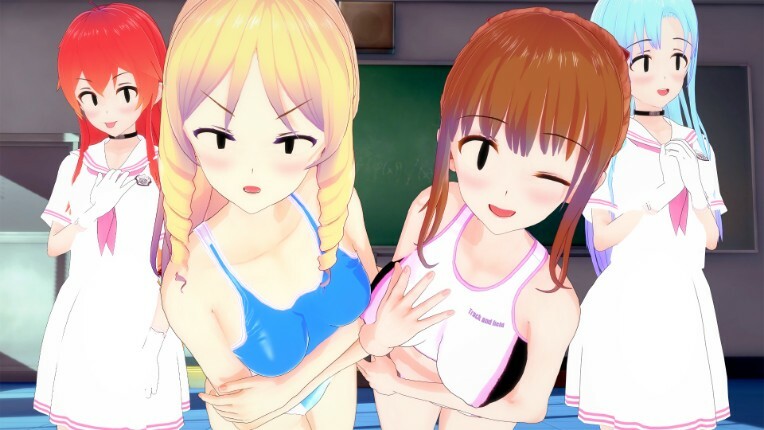 [Reward]
https://www.patreon.com/posts/33421561
https://www.pixiv.net/fanbox/creator/438009/post/789264
Oniku School life = 3 JK work I mentioned before
Process not smooth. :/
I output the first Pixiv page (Support would has little different)
I'm sorting some materials for this week. HS has around 200+ backgrounds now. And Xnalara keep increase too... If you curious what XNALARA scene I have. You can browser my DA fav - 3D enironment. I always add bookmark after I download a scene.
Some HS background would be great theme.
I love the backstreet and dark feeling.
At this post I output some pictures for the theme. 
You can said all these theme are -- prostitution. (This is one of my favourite theme)
It maybe some a set image about selling at backstreet night in future.
These HS images are concept only. I won't do the complete set images for these concept works.
I usually don't have motive to complete a set pictures through HS. Just liked pervious post -- Koisuru Masa. If the character looks in realistic style. This dress is too fancy. She looks a weird cosplayer...
(中國語)
進度不佳……先發一頁PIXIV版本半完成品 (支援者版本有差份)
本周我花了比較多時間在資源管理上。HS已經有約200個背景。而XNALARA亦在增加中……如果你好奇XNALARA場景,可以看我的DA fav - 3D enironment,我經常更新它的。
新下載的HS背景,部份有很好的主題。我最喜歡暗暗的後行。
這次也輸出了幾張我大慨想要的主題,直接點說就是買買買。
也許日後是會有一個買買買的套圖。
HS的只是慨念圖,我是沒有打算把這幾枚散圖作成故事……HS的我其實沒什麼動力作套圖就是。尤其是弄衣服時是沒有戀活那種熱情,回看上回的滝川マサ,只有動畫風才有的感覺,擬真穿這個就很超現實...
★ Twitter - https://twitter.com/wingr2000 ★
★ If you enjoy my work, supporting me on Patreon / Fanbox (R-18) ★
https://www.patreon.com/wingr2000?ty=h
https://www.pixiv.net/fanbox/creator/438009
https://www.hiccears.com/artist-profile.php?apid=24979 (For China Users)