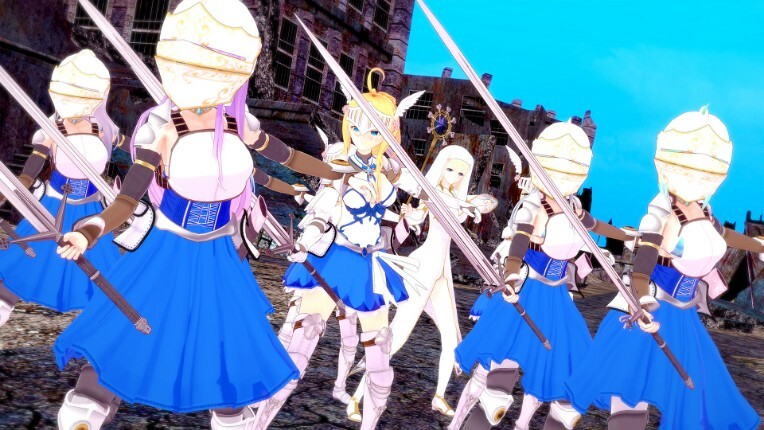 [Reward]
https://www.patreon.com/posts/29853627
https://www.pixiv.net/fanbox/creator/438009/post/551116
This is the concept or prelude.
The story is ORC. Orc eat girls. That's all... :D
Hmm. I talk a little more detail.
This would be talking about a holy priest lead soldiers to fight orcs.
As this is ryona. So you know this actually is feed orcs not fight orcs.
Priest must lose which similar to Megaman always win Wily.
Orc would let the holy priest in the last row. Let she see every girls die.
I think I would make a little pictures to show how sweet is the Holy Priest. And her guards (without helm girls) a little side images.
Maybe Orc would eat those gurards in front of her...
Or just let 3 of them dance in front of her.
...
This can go a little further. Maybe the main character can be Charao チャラ男
Orc killed those mob soldier. And the Charao saved those girls (not the mob face)
But he just save them for selling into black market.
Selling the holy priest and kill them as show. It would be high entertainment. :D
...
Yea... all are the concept only.
I made this supposed to fulfil my Orc dream. And test the KoiKatu guro mod.
I don't create the characters this time...
★ Twitter - https://twitter.com/wingr2000 ★ 
★ If you enjoy my work, supporting me on Patreon / Fanbox (R-18) ★
https://www.patreon.com/wingr2000?ty=h 
https://www.pixiv.net/fanbox/creator/438009
https://www.hiccears.com/artist-profile.php?apid=24979 (For China Users)