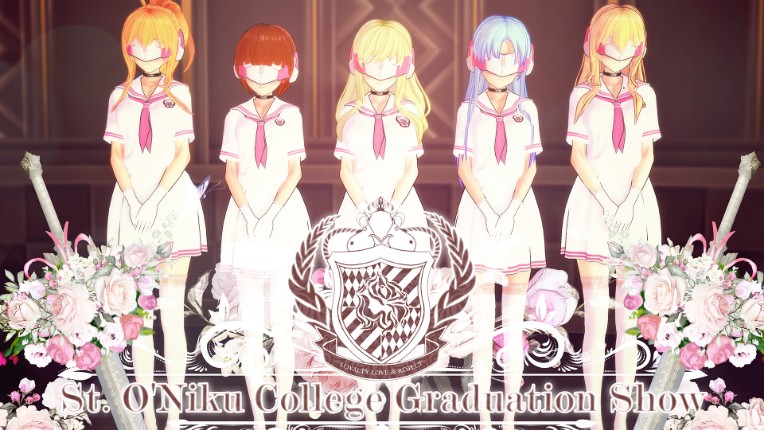 [WingR2000 JUN 19 Reward | 19年6月号]
https://www.hiccears.com/gallery.php?gid=7663
https://www.patreon.com/posts/28685643
I delayed 1 week for extending content. This make the pack publish at end of month again.
The extended content : St. O'Niku College Graduation show
This is extension of my OC student series. This set would use Illusion Koikatu present. It seems the first set I add subtitle on it. (Basically I do silent content)
Another hi-light would be the seasonal reward "June Bride". As I mentioned at last month. That spent me too much time on it. I don't have enough time to build more content for this month.
Yea... The chain effect. I spent many time on the extend content for fulfilling. It turns Jul content empty...
Ultra Reina set is testing the possibility for MK material appling. And it works. So I can build more works with this method. For some exculsive (variant) content. I would use this for save more time.
Maybe some character test drawing. I also can FATALITY > FINISH HER!
Zombieland Saga zombie ver. variant would be exculsive. It just a little bonus for supporter.
...
6月刊為了增添內容,我加入了用戀活制作的小型故事「聖奧二玖学園卒業式」。這好像是我首套加入文字的故事……
本月主要內容是上季刊的6月花嫁,如上月所說,這個花了太多時間,導致6月刊內容缺缺,現在為了增添內容……連鎖反應下7月也要吃土了。
ULTRA REINA是一個實驗性質的圖片,成功測試了MK素質放在繪圖上的可能性,大慨日後會有更多支援者限定差分內容會以這種形式發怖。
就是一張普通的立繪,也可以FATALITY她了。
佐賀偶像傳奇的喪屍版差分為支援者限定,作為支援者的小福利。
Difference between Free and Subscription
订阅内容和免费版分别说明
https://www.hiccears.com/artist-profile.php?apid=24979
[Content] 
☠ = R-18G
☺ = Safe for all 一般向け
★ = Exclusive (Varaiants) content
$ = Free Post
☠ Peace, Love, No Ultrawoman ★
Sakura Minamoto (Zombie) - Zombieland Saga + Yugiri ★
古代の王女メナス (MOD) ★
St. O'Niku College School pin redesign
☠ 死体山 Sea of faces (Toy Photo Mod)
[WIP]
Yukana Yame (Photoshop mod)
☠ St. O'Niku College service Manga story board
[Koikatu] ★
☠ St. O'Niku College Graduation show
★ Twitter - https://twitter.com/wingr2000 ★ 
★ If you enjoy my work, supporting me on Patreon / Fanbox (R-18) ★
https://www.patreon.com/wingr2000?ty=h 
https://www.pixiv.net/fanbox/creator/438009
https://www.hiccears.com/artist-profile.php?apid=24979 (For China Users)