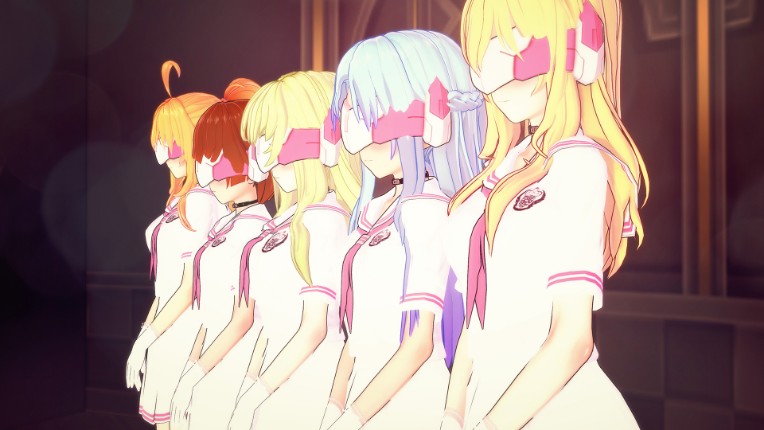 聖奧二玖学園卒業式 (コイカツ!)(19P)
[Reward ; Exculsive Content]
https://www.patreon.com/posts/28569574
https://www.pixiv.net/fanbox/creator/438009/post/478705
Welcome to St. O'Niku College Graduation show.
歡迎光臨聖奧二玖學園畢業典禮
Honors students usually would be transfer before their graduation.
Students would be show their best in this show.
優等生通常會在畢業前已轉校
學生會在此典禮上展示她們的一切
Graduation show also known as student big sales.
Student would wear eye mask to keep their face secret.
You only can take that off after your buying.
畢業典禮同時也被稱為死貨大清倉
學生會戴上眼罩保持一份神秘感
你只有買下她之時才可以脫下她的眼罩
You can bring her to home or activate her necklace.
Our students are incredibly tender and offer the full-bodied flavor.
你可以決定帶她回家或是啟動她的頸飾
放心!我們的學生皆有品質保證, 極上滋味!
Faculty of sex. Their uniform would be little different to formal student.
Students are well-trained. You can do any rough sex as you wanted.
性學部學生的制服會有一點不一樣。
學生皆學習了專業知識,你怎樣操她也沒問題!
Any rough sex are acceptable.
怎樣操她也沒問題!
Remained students would dance for closing ceremony.
Enjoy their finale. :)
餘下的學生會在閉幕禮上獻上生命的舞蹈
來感受生命!
Our butcher would show their incredibly skill.
Enjoy the meat before you leave.
我們的導師皆擁有匠人的技巧!
在離開前請品嘗極上滋味!
Welcome to St. O'Niku College. See you next year!
歡迎光臨聖奧二玖學園。我們明年見!
★ Twitter - https://twitter.com/wingr2000 ★ 
★ If you enjoy my work, supporting me on Patreon / Fanbox (R-18) ★
https://www.patreon.com/wingr2000?ty=h 
https://www.pixiv.net/fanbox/creator/438009
https://www.hiccears.com/artist-profile.php?apid=24979 (For China Users)