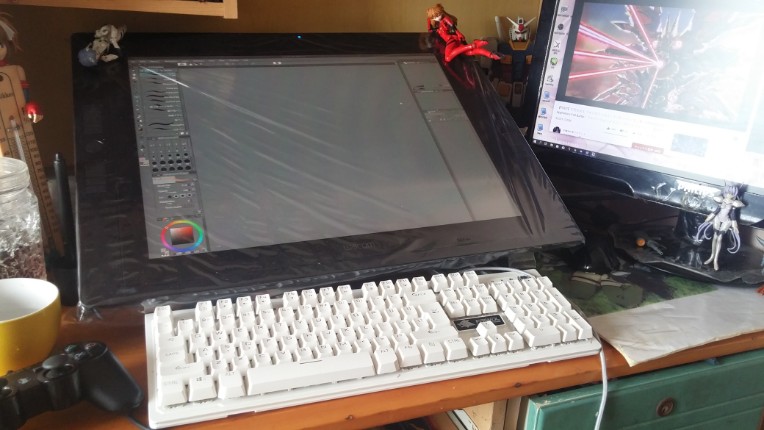 Cleaning my room. I found out an old box for toys.  
Having fun for that. :D ...  
For the PS3 pad. It's not really only for gaming. I use that for Clip Studio Paint as shortcut key almost half year.  
It works prefect for rotate, zoom or move panel shortcut. If you have useless game pad. You also can control all keys you wanted through JoyToKey. 
Toy photo (Gore) @ https://www.pixiv.net/fanbox/creator/438009/post/463501 
★ Twitter - https://twitter.com/wingr2000 ★ 
★ If you enjoy my work, supporting me on Patreon / Fanbox (R-18) ★
https://www.patreon.com/wingr2000?ty=h 
https://www.pixiv.net/fanbox/creator/438009
https://www.hiccears.com/artist-profile.php?apid=24979 (For China Users)